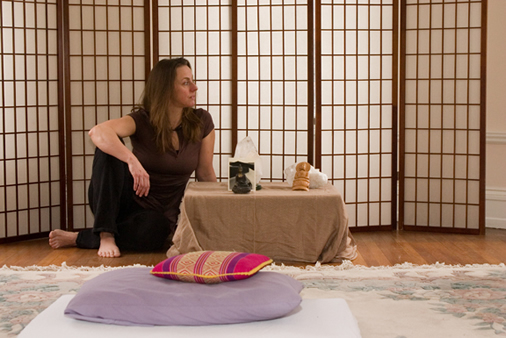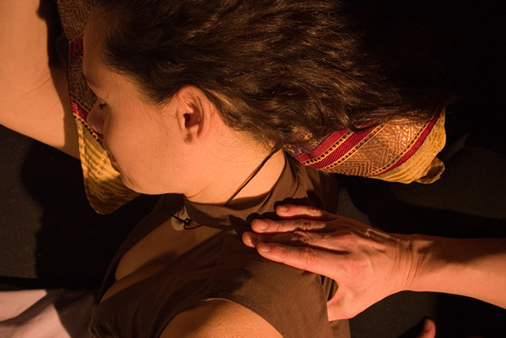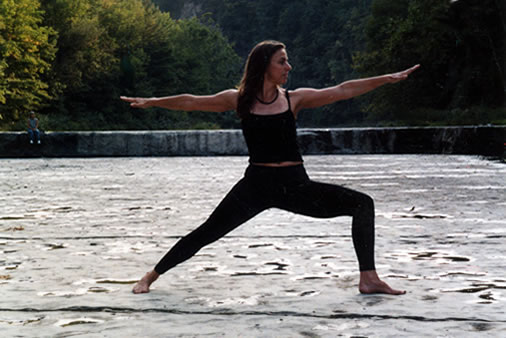 Soothe your body…
You're in good hands with Dominique Fry, LMT. By combining her diverse knowledge of bodywork, breath work, meditation and Yoga, her work is deep, focused and intuitive, yet sensitive to the individual needs of her clients. Dominique believes in the body's own innate wisdom and healing power. A key element to her massage/yoga practice is to provide a safe and nurturing environment that allows trust and letting go so that the natural healing process can occur. Learn more about her treatments and techniques.
Relax…
Whether you visit her studio at 190 Anglers rd Greenport NY 11944 or she brings her massage table to your house, she provides a comfortable, relaxing atmosphere. According to your needs, her treatments range from energizing and healing Thai massage to penetrating deep tissue work and myofascial release, as well as soothing hot stone massage. Her work combines East and West to relieve stress and treat muscular injuries. She also gives private lessons in yoga. Her yoga practice is influenced by Ashtanga, vinyasa, and Iyengar traditions.
Dominique provides home services on the north fork of Long Island and the Hamptons, where she has maintained a massage and yoga practice for over 20 years. For more info on her services and rates in the Hamptons call 631 786 4158.
Lift your spirits…
Dominique has many years of experience as a professionally certified Licensed Massage Therapist in New York. She has learned Thai massage in Thailand with Mama Nit in Changmai and in NY with Ananda Apfelbaum her main teacher. Practicing and teaching Yoga in the Iyengar style she currently teaches private and small group classes in her studio in Greenport. Dominiue is also an ongoing student and practitioner of Vipassana meditation in the Theravada tradition. You can trust her healing hands.
"The ideal healer is one who combines sound medical understanding with strong realization of wisdom and compassion." The Dalai Lama
Back to Top